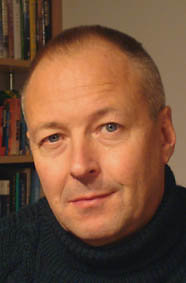 YOUR THERAPIST
Telephone - 07733 485 323Email - andy.cottom@outlook.comMy professional qualifications
I have a Postgraduate Diploma in Psychodynamic Studies from Westminster Pastoral Foundation, one of the foremost psychodynamic and psychoanalytic training centres in the country. In addition I trained at the Tavistock and Portman Trust on the course that their trauma unit developed for a greater understanding of the psychoanalytic approach to helping traumatised clients. I have a Certificate of Studies from the Tavistock.
In addition to my client work, I also offer training workshops aimed at familiarising other therapists with some of the issues that they might encounter when working with traumatised clients. I also work as a mentor to therapists in training.
My professional associations
I'm a registered member and Trustee of:
and adhere to their codes of ethics.
My other work
I also worked as a senior counsellor at Victim Support in Battersea, South West London, working with residents of the borough who had been affected by crime.
My particular interests
Trauma
Domestic violence and abusive relationships
Post traumatic stress disorder
Bullying
Bereavement and loss
Concerns around becoming a parent
Mid-life crisis
Issues with anger
Relationship problems
Identity issues
Depression
Anxiety
I also have considerable experience of working with people who suffer from the impact of crime and with those who have experienced the chaos of war.